Newsletter
Pre-Election Budget, US rate trajectory, SB Investor Insight & April Fool's Day!
Budget 2022 – Minimum Pension Extension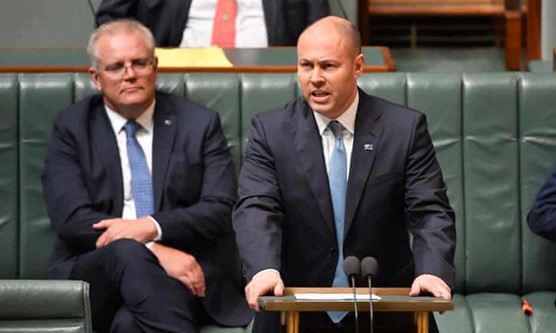 We can only be days away from knowing the date of our next Federal Election.
The election needs to be held on a Saturday and there must be at least 33 days between an election being called and the day of the poll. The latest possible date for the election is May 21st and the highly speculated date of May 7th would require an imminent announcement.
Against this backdrop, Treasurer Josh Frydenberg brought down the Government's pre-election budget this week. Thankfully, there were no significant changes to the rules around superannuation and family structures from a financial advice perspective. The only superannuation announcement of note was the extension of the 50% reduction in the minimum drawdown for super pensions. The rationale for this extension is difficult to understand, but it offers increased flexibility to those in pension phase to draw less income, should they otherwise not need it over the next 15 months. I should flag this proposed extension has not yet been legislated and hopefully will be before any election date. Last year the regulations were not changed until June, leaving limited time for adjustment.
This item aside, it was a budget focused on offsetting the cost-of-living pressures and delivering a quick boost to many bank accounts before the pivotal May vote.
Despite Treasurer Frydenberg benefiting from a strong economy, the budget is forecast to show a $78 billion deficit for the 2022-2023 financial year following a $79.8 billion shortfall in the current year. It should be noted that the deficits are well down on what was forecast in last year's budget, $106.6 billion and $99.3 billion respectively, but are still among the largest deficits on record.
Since Treasurer Frydenberg used his 2019-20 budget to forecast a surplus, the Coalition is on track to record deficits worth a combined $524 billion by 2026 and the path back to surplus looks like a long and winding road.
SB Investor Insight 2022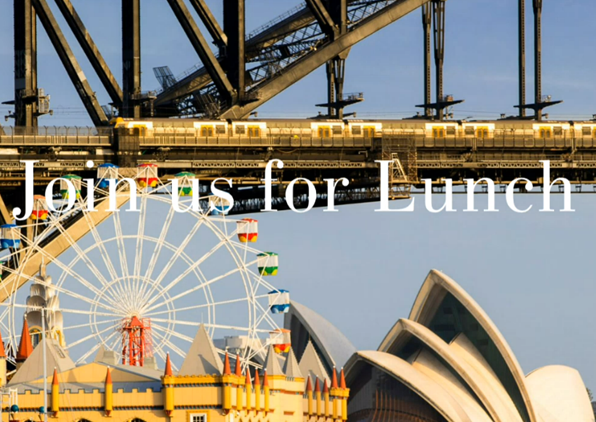 Prepare for Lift-Off is our 16th Investor Insight Lunch and the first since the pandemic struck our shores
Markets, geopolitics, global health, and war will all feature in our discussions, but the main topic will be interest rates. The US Federal Reserve has sung from the rooftop that interest rates in the world's largest economy will increase this year and the markets expect US rates to be well above 1% by year-end. By contrast, the Reserve Bank of Australia's Governor Phil Lowe has only recently and cautiously acquiesced to consider the prospect of rate rises in Australia by late 2022.
Over the years, we have had industry leaders and portfolio managers share their economic and investment outlook insights. This year, we are pleased to have the former Governor of the Reserve Bank of Australia, Ian Macfarlane AC, to share his valuable insights on the outlook for monetary policy both at home and abroad. The lunch is on April 8th at Lunar Park, and should you be eager to join us please let your adviser know as soon as possible.
Fed hikes to curb inflation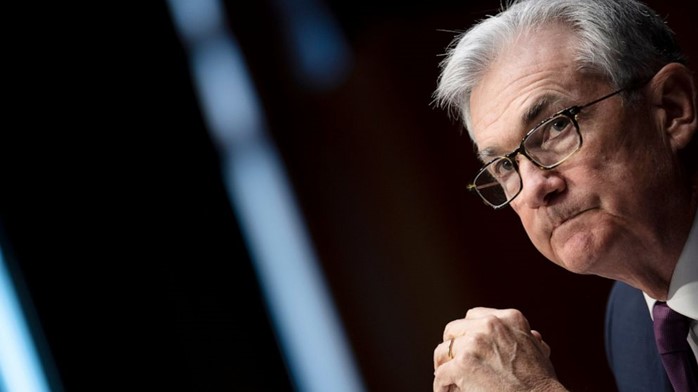 The Federal Reserve last month raised interest rates for the first time since 2018 and laid out an aggressive strategy to push borrowing costs to restrictive levels next year. This marks a substantial pivot from ultra-accommodative monetary policy to aid the economy through the pandemic, to a policy setting focusing on countering the economic risks posed by excessive inflation.
At its meeting on 15–16 March, the US Federal Open Market Committee (FOMC) decided to raise the target range for the federal funds rate to 0.25–0.50%, in line with the Committee's January statement and forecasts. More notably, new Fed forecasts showed policymakers ready to shift their inflation fight in favour of a more aggressive approach.
Most policymakers now see the federal funds rate rising to a range between 1.75% and 2% by the end of 2022, the equivalent of a quarter-percentage-point rate increase at each of the Fed's six remaining policy meetings this year. They project it will climb to 2.8% next year, above the 2.4% level that officials now feel would work to slow the economy. This marks a substantial step change from their position only 12 months ago and eliminates any remaining debate as to whether they perceive the threat faced by inflation as only transitory.
It should be noted this forecast is made against the backdrop of volatile markets and supply shocks resulting from the crisis in Ukraine. The surging energy prices may serve to slow growth, lessening the need for the Fed to follow quite as aggressive a path. Time will tell.
SB Talks Podcast
In our latest SB Talks Podcast, released last week, we discuss the key factors influencing investors for the months ahead.
This includes a recap on investment markets for Q1, the March US interest rate increase, the Impact of the Ukrainian crisis on markets, as well as the outlook for assets in a rising rate environment.
You can listen and subscribe to the SB Talks Podcast on Spotify here.
Not on iTunes or Spotify? Click here.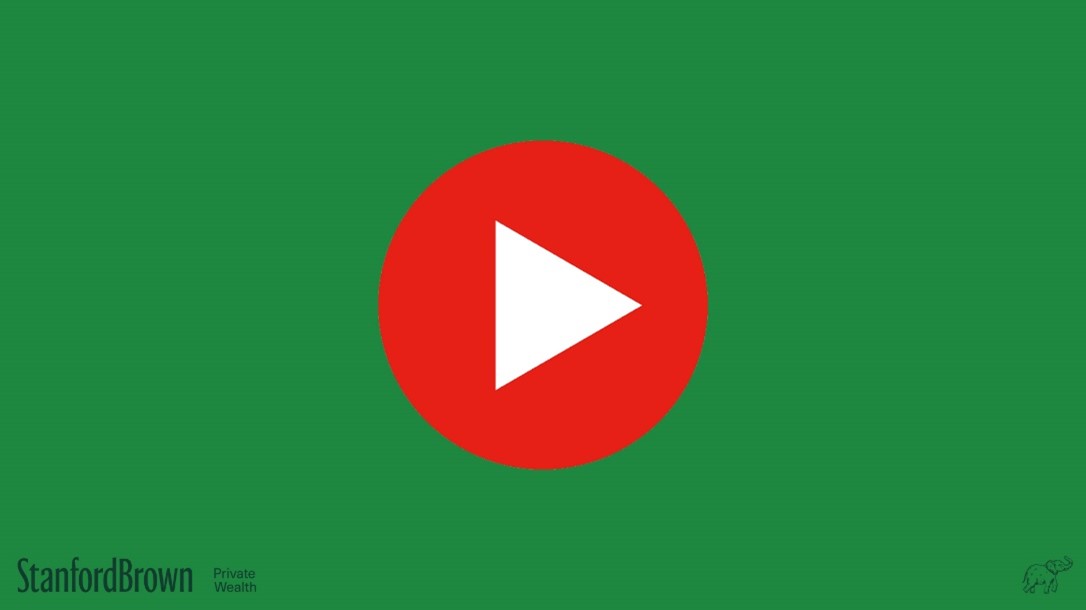 Putin's Gas Brinkmanship

Peace talks between Russia and Ukraine continue to yield little results despite Russian claims it will "drastically reduce" military combat operations in two key areas.
We wrote last month about the significance of Ukraine to European energy supplies and Vladimir Putin has been attempting to use this leverage as the economic and humanitarian crisis continues to intensify across the region.
Putin has followed through on weeks of threats by signing a decree that foreign countries must start paying for gas in Russian roubles or it will halt supplies. Those new rules are set to start on Friday European time, meaning Western nations were effectively handed a very short deadline to comply. Many payments for April gas deliveries are reportedly not due until later in the month, so it is not expected that there is an immediate impact to supply.
Putin's demand to be paid in roubles is an attempt to boost the currency, which has been hit by the wide range of international sanctions following the invasion of Ukraine. Western companies and governments have previously rejected Russia's demands to pay for gas in roubles as a breach of existing contracts, which are set in euros or US dollars.
The EU gets about 40% of its gas and 30% of its oil from Russia, and notably, they did not enact sanctions on Russian fuel supplies, even though other nations such as the US and Canada did. Putin knows they have no ready-to-go replacement and as the Russian military effort in Ukraine struggles to meet their declared aims, he needs to use any leverage he has to secure his desired outcome.
Happy April Fools' Day 2022
In the blink of an eye, and a monsoon of rain, somehow already a quarter of 2022 has passed, and we reach April 1st.
The origin of April Fools' Day is debated, but historians came up with several theories of how the day arose. Some believe that it began in Ancient Rome as the festival of Hilaria, 'joyful' in Latin, to mark the start of spring, which was known for games and mockery.
Other historians believe that it originated when many refused to accept the change of New Year's Day from March 25th to January 1st, as Pope Gregory XIII ordered Christian countries to switch from the Julian calendar to the Gregorian calendar in 1582.
These debatable theories aside, the tradition grew in popularity through Britain during the 18th century. It even became a two-day event in Scotland. Pranks included sending people to do foolish errands and putting "kick me" signs on other people's backs.
Fast forward to the present day and we celebrate multiple pranks from organisations, aimed at generating some confusion, a smile, and dare I say a few clicks.
Happy April Fool's Day 2022!