Newsletter
Recession Fears, Energy Prices Retreat, Property Declines, China Reopening & SB Recommends!
Recession fears hit markets
The number one concern dominating markets has moved from inflation to growth in recent weeks. Earlier this month, the U.S. inflation data printed a stubbornly high 8.65% annualised rate which is also mirrored in the U.K. (9%), Europe (8%), and Australia (5%). Part of this inflation is being caused by temporary supply constraints due to Chinese COVID restrictions, weather events, and the Russia-Ukraine war, but the market reaction to the inflation number was particularly severe because of the expectation that central banks everywhere would need to be more aggressive in raising rates to curb inflationary pressures.
As markets digested this more aggressive monetary policy stance, concerns intensified regarding the outlook for economic growth. According to revised figures released by the U.S. Bureau of Economic Analysis this week, it was revealed that the U.S. economy shrank at an annual pace of 1.6% in the first quarter, slightly more than earlier estimates.
The downward revision came as corporate profits reduced more than originally estimated. The U.S. economy has considerably dropped back from its aggressive growth of 2021 as federal stimulus programs ended and inflation cut into consumer spending as well as corporate profits. The Federal Reserve is aggressively raising interest rates to slow demand at a time when the economy remains constrained by ongoing supply chain issues. This is a toxic brew weighing on markets.
Technically, a recession means two or more consecutive quarters of negative growth in a country's economic activity. This is measured using real Gross Domestic Product (GDP). Given the negative 1st quarter, the risk of a technical recession is very much raised. A shorter shallow recession is a typical part of the economic cycle and not one to cause alarm, a deeper and prolonged recession would have a more dramatic impact and require significantly longer for the economy to recover. This raises the question of whether the current aggressive outlook for monetary policy and interest rates may be tempered by economic contraction. Markets closely monitor every carefully chosen word by the central banks.
It should be highlighted that share markets are forward-looking and typically moving far ahead of the economic announcements, often rebounding while the recession is still occurring. We will release our monthly report early next week which will speak in detail regarding market movements in June.
Energy Prices Retreat
In 2022 as the prices of most asset classes declined, from shares to bonds and speculative assets such as Crypto imploded, there has been only one trade in town. One of the very few ways to beat the market in the past 6 months has been investing in energy assets.
Typically, energy prices would plummet rather than peak in an environment where concerns are building over economic growth. However, the Russia-Ukraine war altered the situation causing substantial supply constraints, resulting in rocketing asset prices for energy suppliers.
That trend may be turning. Oil marked its first monthly decline since November as OPEC completed the return of output it halted during the pandemic. West Texas Intermediate dropped below $106 a barrel overnight, posting a monthly decline of 7.8%.
The S&P 500 energy sector (SPNY) had surged 55.7% from January to early June on the back of soaring oil prices, making it a welcome counterweight in portfolios during a year in which the broader markets sold off heavily. After peaking on June 8th, the retreat has substantially declined (over 20%) back to February levels.
For much of the world, relief in energy prices is a significant economic positive. It eases one of the key inflationary pressures and reduces business input costs. However, those that managed to beat the market in 2022 by concentrating their investments on energy exposure now face a tough decision to stick or twist as the tide turns.
Property Prices Drop

(Source: CoreLogic)
Housing data and analytics firm CoreLogic published data this week showing home values across the country declined 0.6% in June, with the largest declines in Sydney (-1.6%) and Melbourne (-1.1%). This is the second month in a row property prices have fallen as higher interest rates impact housing affordability.
Demand for homes has been waning, with the latest lending data from the Australian Bureau of Statistics showing that demand for home loans fell by 6.4% in April, just before the RBA started to hike rates in May, the first-rate rise in over 10 years. CoreLogic said that as housing conditions slowed down, the property market was "swinging back in favour of buyers" with the capital city clearance rate below 60% since late May, longer selling times and high levels of vendor discounting.
Economic commentators are split on the likely trajectory of the falls to come. Still, median predictions are for declines of 10-15% nationally and potentially more in Sydney and Melbourne, where recent growth has been more aggressive. Most at risk will always be areas of most significant development or potential overdevelopment.
China Rebound
China's factory activity rebounded in June, as the strict lockdown was lifted in Shanghai. As a result, the official manufacturing Purchasing Managers' Index (PMI) rose to 50.2 in June from 49.6 in May, the National Bureau of Statistics (NBS) said on Thursday. A score above 50 shows expansion rather than contraction in activity.
Though activity in China is gaining momentum after lengthy COVID lockdowns in April and May, headwinds including a still impaired property market, weak consumer spending and fear of any recurring waves of infections, weigh on optimism. China has not backed away from its policy stance aimed at controlling COVID rather than living with it. This will remain an overhang as further infection waves may result in repeat lockdowns.
After years of bumper exports, Chinese manufacturers struggle with high raw material prices, reduced profit margins, and slowing global demand. As a result, China's State Council announced a broad package of economic support measures to stabilise growth and rein in unemployment. President Xi Jinping is expected to seek stimulus to buoy the economy ahead of securing his third term in the 20th Party Congress later this year.
The impact on global logistics from the China lockdown has been severe, causing supply constraints that have exacerbated inflationary pressures. We certainly hope that the summer months mean no further protracted lockdowns are imminent. Easing supply constraints would undoubtedly be a welcome relief in the current battle with inflation.
Sydney to host South by Southwest
South by Southwest, abbreviated as SXSW, is an annual event encompassing simultaneous film, interactive media and music festivals, and technology conferences. SXSW believes that the most unexpected discoveries happen when diverse topics and people come together. Hence, the kaleidoscope of content covered.
Over three decades, the annual "futurist festival" has welcomed high-profile speakers spanning Hollywood, politics and technology, including Barack and Michelle Obama, Steven Spielberg, Prince, Melinda Gates, Elizabeth Warren and Snoop Dogg. A diverse group! It has also become a hub for film and television premieres, music, gaming, technology and podcasting.
Due to the high calibre of content and contributors, the event gathers significant international attention, with attendees travelling from across the globe to be present. Since its inception in 1987, the venue has been Austin, Texas. Next year, the event will branch out of the U.S. for the first time.
SXSW 2023 will run in Sydney from 15 to 22 October with 1,000 events, screenings, and performances across the city, Destination NSW announced on Thursday. A major coup for Australia.
The managing director of SXSW Sydney, Colin Daniels, said the new festival would "showcase the largest group of inspiring international thinkers, creators, innovators and performers ever seen in Sydney at one time" and focus on those working in the Asia-Pacific region. Details of the line-up and keynote speakers will be announced in the coming months. For those who follow SXSW this is a very exciting announcement, and we look forward to hearing more details over the months ahead.
The Intergenerational Wealth Balancing Act
In June, Stanford Brown hosted an event unpacking the various complexities of intergenerational wealth transfer.
Key topics included:
putting your retirement first
considering the big picture
managing inequality between siblings
potential demotivation of the recipients.
Of course, we also covered in detail considerations around helping adult children buy property.
Private Wealth Adviser, Kirsten Lynn shared her thoughts on the topics above and followed up in a panel discussion with fellow Advisers.
A copy of the event recording is available here if you would like to revisit any content presented on the night. Also, contact your SB Adviser if you would like a copy of the slides.
SB Talks Podcast
In our latest SB Talks Podcast, released this month, we spoke with Chief Investment Officer, Ashley Owen.
In our discussions we covered:
How high will interest rates go?
Are we headed for recession?
How far with share markets fall?
Is crypto a fad or the future of money?
Are you a speculator or an investor?
You can listen and subscribe to the SB Talks Podcast on Spotify here.
Not on iTunes or Spotify? Click here.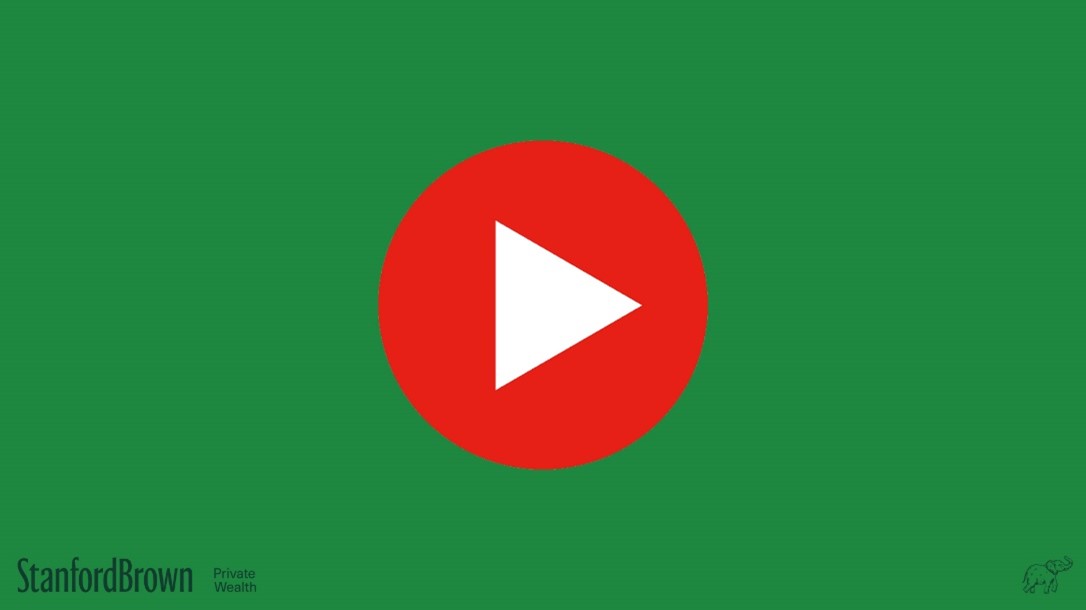 SB Recommends
Following on from last month's contribution to this feature by Jenny Gao, today we welcome Private Wealth Adviser, Saxon Tindall to share his recommendations for your next evening out in Sydney.
Enjoy.