Newsletter
Recession Fears, Receding Globalisation, Albo Economics, China Unemployment & SB Recommends!
Markets weighed down by recession fears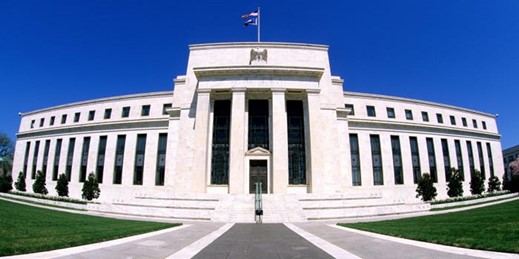 The minutes from the May meeting of the US Federal Reserve, released this week, showed most officials agreed the central bank needed to tighten in 50 basis point (0.50%) increments over the next couple of meetings, continuing an aggressive set of short-term moves that hopefully would allow policymakers some flexibility to shift gears to a less aggressing strategy later in the year, if the economy required. Markets largely welcomed the commentary as a sensible approach in what many see as necessary catch-up by the Fed for the belated commencement of the rate increase cycle in the first instance.
Over the month of May, financial-market volatility has spiked. Equities have swung in valuation, bonds have recovered modestly, and economic commentators have revisited assessments on how quickly policy rates will continue to rise. The May minutes showed officials are acutely aware of financial conditions as they prepare to raise rates further. This is not surprising, given US central bankers are trying to execute the holy grail of a soft landing. That is, they are attempting to cool the strongest inflation in 40 years without tilting the economy into a recession.
Markets have certainly become more attuned to recessionary risks in recent weeks with the latest US reporting season fixated on projections by front line consumer companies, particularly retailers.
The market is attempting to get a read on how much rising inflation and interest rates are eroding consumer confidence and consumer spending. Should consumers suddenly become frugal, then this is very bad news for an economy where they make up over two-thirds of GDP. However, it should be stated that financial markets move far ahead of the economic figures and are often rebounding long before a recession is officially announced. What we have seen from the equity gyrations in May is a market rapidly assessing the likelihood of the soft landing versus a more forceful touchdown and prolonged recession. For now, the consensus is somewhere in the middle, and markets are priced accordingly.
Albo Economics?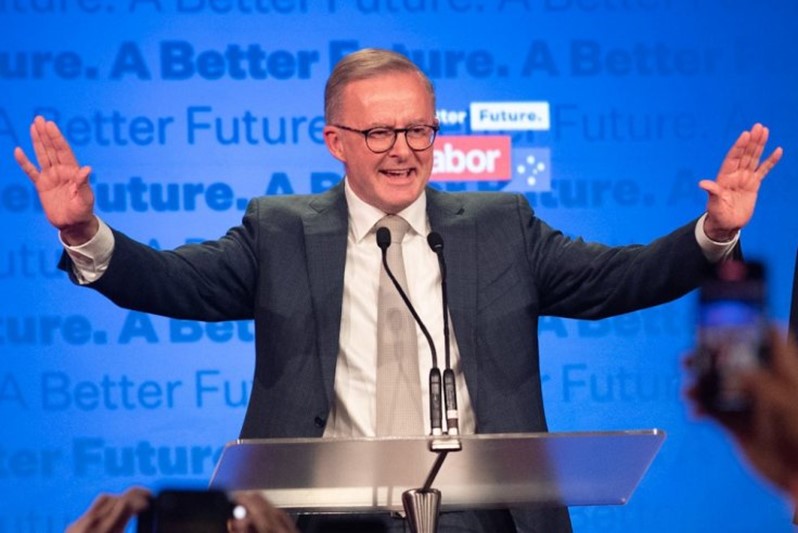 After nine years in opposition, Labor has been returned to government. Regardless of your political persuasion, the election of an only son raised by a single mother in a council flat should be recognised. This story certainly could not be repeated in many parts of the world. It is a testament to the strong egalitarian streak running through Australia that this is possible.
So, after nine years of conservative rule, many are asking what we should expect from the incoming government. You will also be forgiven for responding, I am not quite sure. The 2022 Federal Election was not inspiring in terms of messages and policy. The focus became too intensely personal and negative. Parties led with small target strategies minimising the opportunities for their opposition to pick apart their platform.
We know that Labor's election commitments were budgeted to cost $18.9 billion in extra spending. However, they had also identified $11.5 billion in budget savings over the next four years, meaning a projected net cost to the budget bottom line of $7.4 billion.
Upon taking Government, Treasurer Jim Chalmers has wasted no time stating they have inherited a "dire" budget situation with a deficit that could blow out substantially further due to soaring inflation. He accused the Coalition of not disclosing pressures on the budget, which he has only learned in Treasury briefings since Labor's election win on Saturday.
Before its defeat, the Coalition was projecting that budget deficits would total $223bn over the next four years, which Labor said would increase by $7.4 billion, as noted above. Chalmers told reporters, "The defining challenges in our economy are skyrocketing inflation, rising interest rates, a fall in real wages, and not having anywhere near enough to show for a budget, which is absolutely heaving, with a trillion dollars in Liberal party debt. We need to make sure we are upfront with the Australian people about the seriousness and the nature and the magnitude of the challenges that our new government is inheriting from our predecessors." Fair to say the platform is now being laid for more significant policy announcements to come.
Davos 2022 Forum – Declining Globalisation trend?

For more than 50 years, the World Economic Forum, also known as the Davos Forum, has served as a global platform where leaders from business, government, international organisations, and the academic community come together to address world issues. In 2021, the forum had to be cancelled because of the pandemic. In 2022, the organisers have divided the agenda into a series of virtual meetings that took place in January, and an in-person meeting that is happening in Davos, Switzerland, this week.
The forum is not without its critics. Some describe the event as "bravado and cocktails" given the coming together of billionaires with international finance ministers, each trying to show who is more important and insightful than who. Albeit, the economic backdrop to the 2022 meeting makes the discussions more interesting and intense. You have elevated and persistent inflation globally, the ongoing conflict in Ukraine, the associated impact on energy and food supply, and a Chinese lockdown that threatens to bring the world logistical system to a grinding halt.
In recent months, these compounding factors have weighed on investment markets, with both shares and bonds down and more speculative assets such as cryptocurrencies decimated.
In a report released Monday, the World Economic Forum cautioned that "high or very high" inflation will cut into peoples' spending power, particularly in low-income economies, and worsen food insecurity in the Middle East, Africa and South Asia. The report also detailed the growing risks to globalisation with reducing interconnectivity in transport and trade. Saadia Zahidi, managing director of the World Economic Forum, set out that "the pandemic and war in Ukraine have fragmented the global economy and created far-reaching consequences that risk wiping out the (globalisation) gains of the last 30 years,". "Leaders face difficult choices and trade-offs domestically when it comes to debt, inflation, and investment."
Why does Globalisation matter? The breaking down of international boundaries and increase in trade has been a substantial factor in both productivity gains and inflation moderation over the past 30 years. If that trend were to reverse substantially, the economic implications would be quite severe, so hopefully, leaders take note to avoid the temptation of isolationist policies in times of stress.
SB Events – The Great Intergenerational Wealth Balancing Act
Many clients tell us that they want to help their children in their 30s or 40s when they most need it. Others tell us they want to start passing on their wealth in their lifetime. Often, they worry about demotivating their children or maintaining equality between siblings.
Financial Adviser Kirsten Lynn will share her thoughts on putting your retirement first, considering the big picture, and weighing up the options, including helping adult children buy property.
In conversation with Kirsten, we will discuss the questions to ask and points to think about before you make any decisions. We will also open the floor to the audience for questions. We hope to see you there on June 16. Please click here to register your attendance.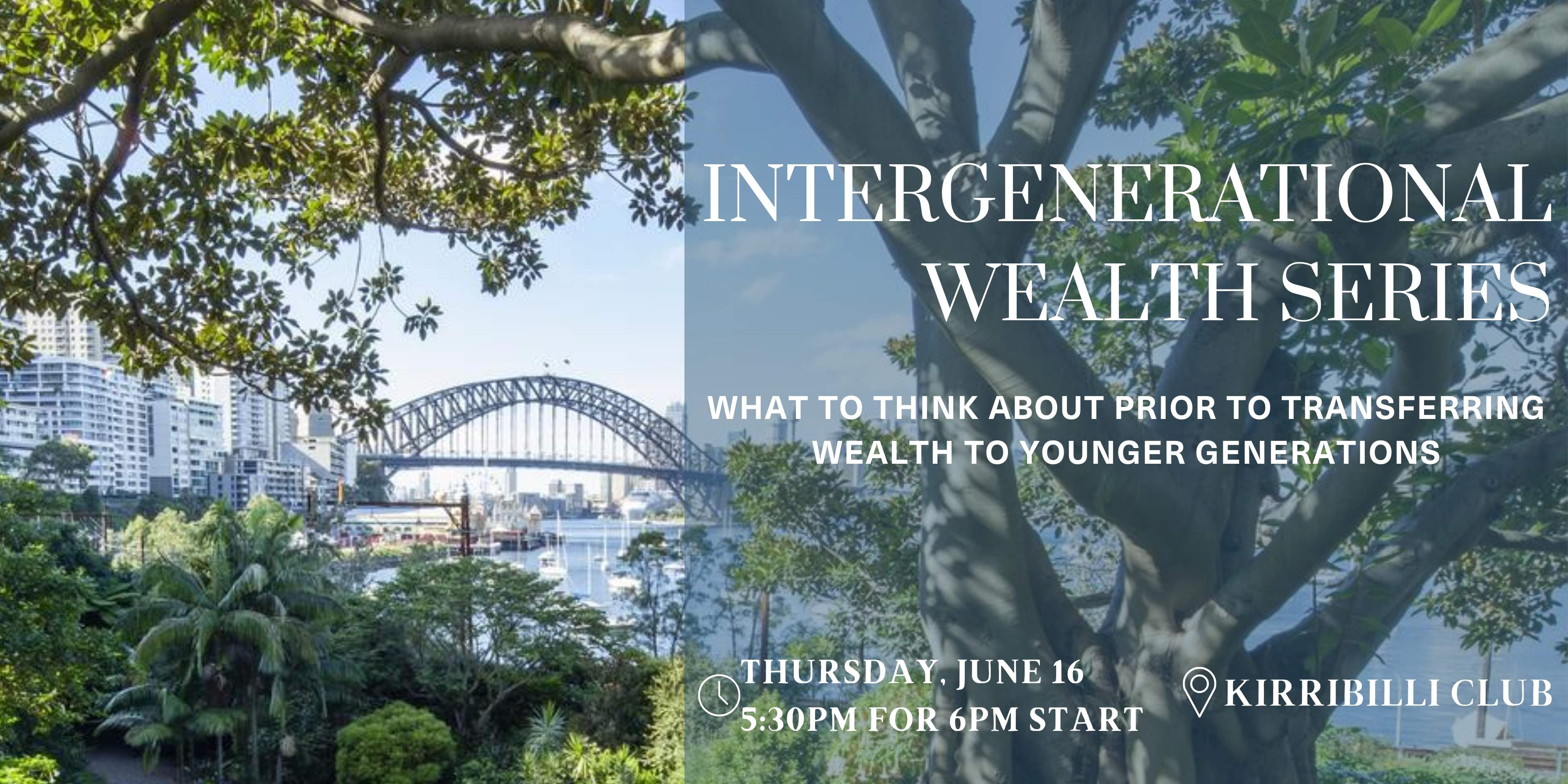 SB Talks Podcast
In our latest SB Talks Podcast, released this month, we spoke with Stanford Brown Investment Committee member, and former RBA Governor Ian Macfarlane, AC.
In our discussions, we cover Ian's path to becoming Governor of the RBA. His key learnings from 10 years in the role. The path to normalising global monetary policy settings. The short-term and longer-term outlook for inflation. Interest rate increases, how fast and how far as well as the corresponding implications for financial markets and Australian property?
You can listen and subscribe to the SB Talks Podcast on Spotify here.
Not on iTunes or Spotify? Click here.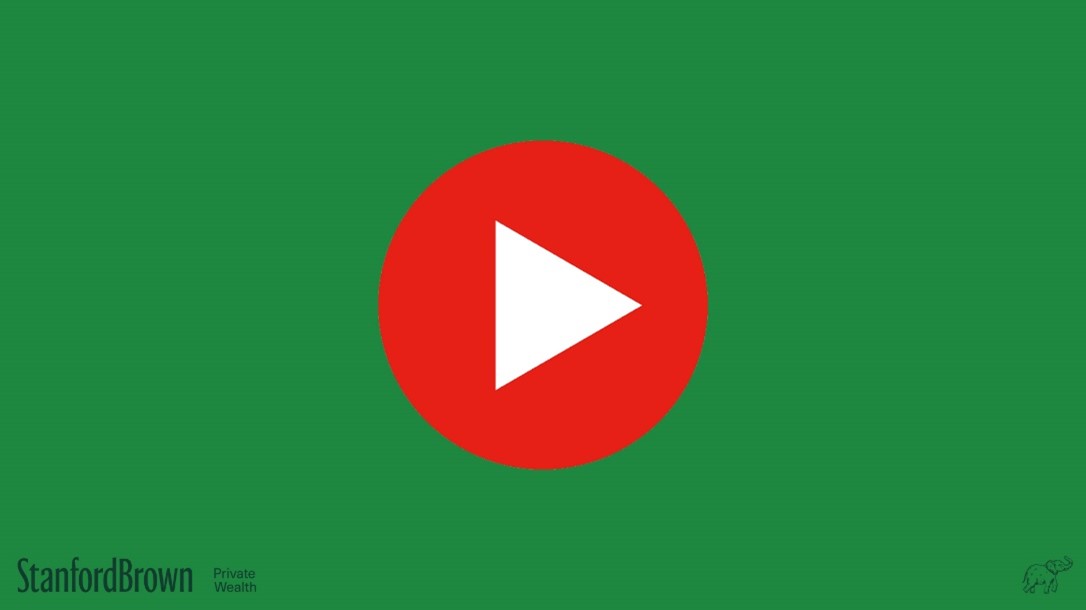 Light at the end of the lockdown tunnel?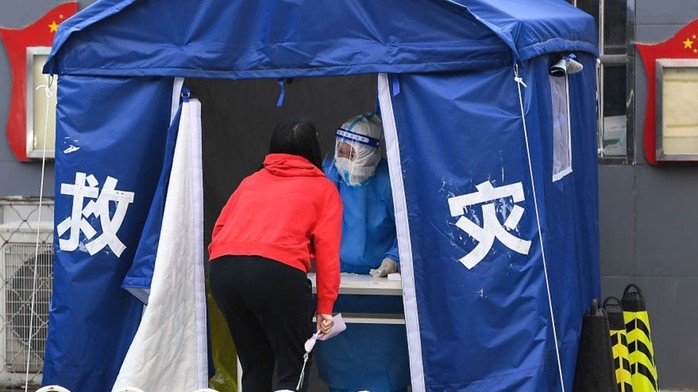 As much of the world continues to ease its pandemic policy settings and moves to living with the virus, China has persisted with its zero-Covid policy, imposing hard lockdowns and movement restrictions on several cities.
Amidst this backdrop, China's jobless rate rose to 6.1% in April, the highest level since the 6.2% peak seen in the early part of the pandemic. It comes as the lockdowns led to a sharp slowdown in activity for the world's second-largest economy.
Official figures also show retailers and manufacturers were impacted significantly. Full or partial lockdowns were imposed in dozens of cities in March and April, including the now long-running shutdown of the commercial centre, Shanghai.
Chinese Premier Li Keqiang described the country's employment situation as "complicated and grim", following the worst outbreaks of the virus since 2020 but reiterated the government's aim to keep the jobless rate below 5.5% for this year as a whole. Retail sales contracted the most since March 2020 as they shrank by 11.1% in April from a year earlier, according to China's National Bureau of Statistics. At the same time, industrial production fell by 2.9% from a year earlier, as measures had a major impact on supply chains. That was the largest decline since early 2020 and marked a reversal of the 5% gain in March.
At least this week, we saw a reason for optimism. Pandemic-hit Shanghai, China's financial hub, has unveiled more post-lockdown plans as it moves towards a return to normality. Shanghai is officially set to emerge from a lockdown on June 1 and has been cautiously easing restrictions, allowing more of its population to venture out. These are certainly positive developments. However, unfortunately, a country-wide economic recovery is still a distance away, heightening a sense of urgency for more easing and potentially more government stimulus. Watch this space.
Crypto crash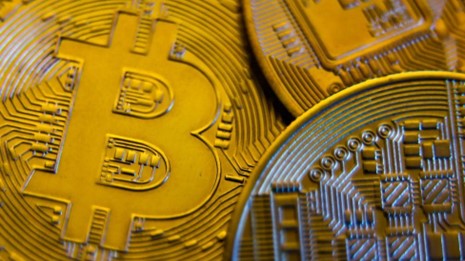 With significant declines in risk appetite this year, it is not surprising that the frenzied speculation that had driven the exponential growth in crypto prices would abate and reverse. What has caught some by surprise is the speed and ferocity of the declines.
The most popular cryptocurrency, Bitcoin, has dropped by over 50% from its all-time high recorded in November. Outside of this, other coins have fared much worse. Terra, for example, is one of the newer breeds of stablecoins. Stablecoins are assets pegged to the price of a single asset, typically a fiat currency.
The value of Terra is supposed to be pegged to the US dollar; however, through fluctuations in supply or demand, it could trade slightly above or below the US dollar peg temporarily until it is re-balanced through the operation of its protocol (For the curious understand more in this excellent Firstlinks article).
Terra never traded outside a range of US$0.85 to US$1.05 prior to this month when it collapsed. While falls are not unprecedented in the volatile crypto market, this crash has rocked many advocates. The combined market value of all cryptocurrencies is now reportedly US$1.12trillion (BBC), about a third of its November value, with more than 35% of that loss coming in one week.
On top of the Bitcoin decline, Ethereum, the second-largest coin, lost 20% of its value in 24 hours this month. However, the collapse in Terra started the rush for the exit when major investors sold off large chunks of assets, and everyone else tried to follow as quickly as they could. For weeks, the term "crypto crash" has been trending on Twitter and Google Search. Some have likened the volatility to the dot-com bust of the early 2000s, but the reduced correlation between the cryptocurrency prices and the Nasdaq has been interesting to monitor. As investors move in to pick up strong cash-flow generating profitable technology names at reduced prices, the same enthusiasm has not returned to the crypto markets, at least not yet.
SB Recommends
Following on from last month's contribution to this feature by Gemma Tesoriero, today we welcome long standing SB Private Wealth Adviser Jenny Gao to share her beautiful and thought-provoking recommendation. Enjoy.