Newsletter
Bond Yields Explode, 6 Year Inflation High, Property Outlook & SB Recommends!
RBA rate pledge close to the brink
The RBA governor Philip Lowe has up until recently continued to maintain his long-held view that the cash rate won't be lifted before 2024. While we have spoken many times about the low probability of this pledge being maintained, the bond market this week has pushed the RBA to the brink. The three-year bond yield has now burst out to over 5 times the RBA 0.1% target. This target rate is central to the RBA promise not to increase rates between now and 2024.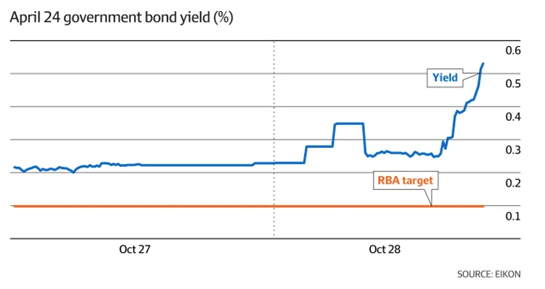 Speculation had intensified in recent days that growing inflationary pressures would force the RBA's hand to raise rates sooner and more aggressively than formerly guided. Reserve Bank deputy governor Guy Debelle appeared before a Senate committee this week and commented that "the signs we are seeing in the economy as NSW and Victoria come out of their lockdowns" reveals "strong underlying momentum". He went on to add that the RBA would be publishing revised forecasts in next week's statement on monetary policy.
This speculation became a reality when the RBA skipped a chance to buy the April 2024 government bond that is the cornerstone of its stimulus programme, sending yields soaring above the 0.1% target and fuelling market speculation on an early hike in interest rates. Markets are now forecasting rates could be lifted as early as quarter one of 2022 with anticipation of multiple additional rate hikes over the course of the year. The days of free money are numbered!
Core inflation at 6-year high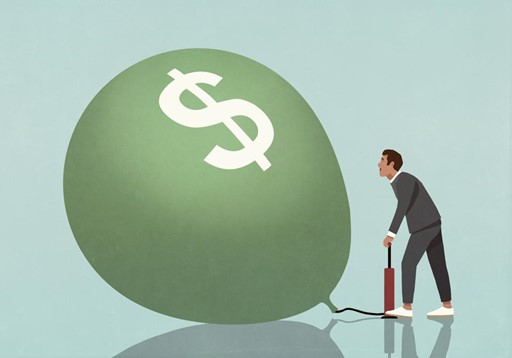 The key backdrop to the bond market rush was this week's release of September quarter inflation data by the Australian Bureau of Statistics. Wednesday's release showed the headline consumer price index (CPI) lifting by 0.8% in the third quarter and running at a 3.0% annualised rate, largely in line with expectations.
However, the narrower core inflation measure, which is favoured by the RBA as a key indicator, rose 0.7% in the quarter, markedly above forecasts of 0.5%. The annual core inflation also lifted to 2.1%, significantly above the 1.8% expected and putting core inflation back in the RBA's 2% to 3% target range for the first time in six years!
The central bank had previously forecast core inflation would not reach 2% until mid-2023 and, in turn, that was a key assumption behind their pledge cash rates would remain at record lows of 0.1% right out to 2024. The data further encouraged markets that had already speculated that the RBA was behind the curve on inflation and would have to tighten rates much earlier. That will now undoubtedly be the case.
October Market Wrap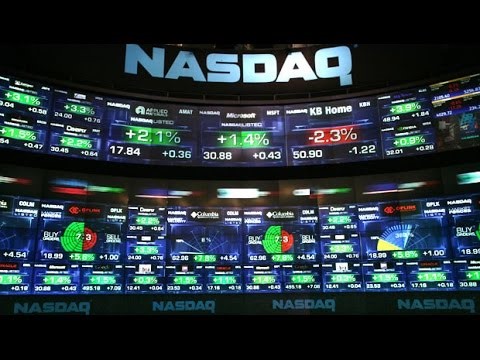 In October, equity markets in the US and Australia have more than made up for the losses they suffered in September. The S&P 500 has risen an impressive 6.8% and the All Ords is up modestly by 1.5%. We are currently in the midst of earnings season in the US and in anticipation of continued strong results the market rallied to record highs today. However, after the closing bell Amazon and Apple both missed expectations and their stock prices have taken a hit after hours. So, on the last trading day of the month, some of those October gains might be snatched back.
Last week the U.S. 10-year treasury yields hit their highest level since May, they have since pulled back which has provided a boost for tech and growth stocks. In Australia, concerns surrounding inflation and the RBA's plans to raise interest rates might shake markets in the short term.
SB Quick Take – Property Outlook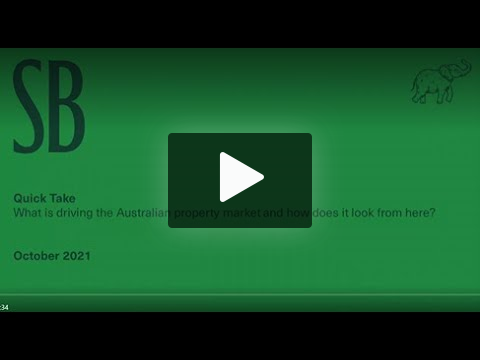 These short videos are designed to offer a deep dive on a specific topic or theme, unpack the various elements at play, and to discuss our views on risks as well as investment implications.
In the second edition of our new feature, SB Quick Takes, we take on the hot topic of the property market. Following many months of record price increases and a FOMO fuelled market, intensified by lockdown restrictions, we consider the factors driving prices to this point, and where will they go from here in a rising interest rate environment.
Net Zero 2050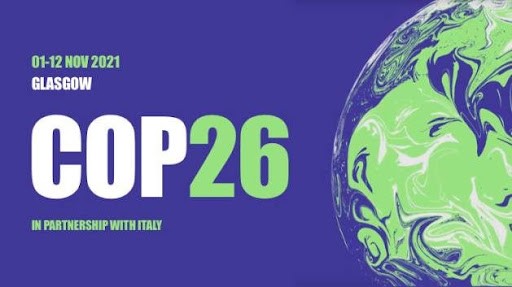 Glasgow will host the 26th UN Climate Change Conference of the Parties (COP26) from Monday through to November 12th. It has been billed as the make-or-break climate summit with increasing pressure on all parties to make bolder and more aggressive commitments to act in minimising their carbon emissions, and sooner.
Australia has been central in this with speculation first over whether Scott Morrison would attend in person and then on whether he would be able to get agreement from his Liberal–National Party room to take a Net Zero 2050 pledge to the summit.
Debates aside over the appropriate timeline and corresponding steps to be taken, there is no doubt that international momentum is toward a world where nations and organisations need to strike a path to reduce their environmental impact.
From an investment perspective, this trend is likely to have a growing influence on markets in the decades ahead. While not the only factor to consider, it does become a significant issue driving portfolio decision making into the future as those organisations that are slow to adapt risk being left behind.
You can expect to hear more from Stanford Brown in the weeks ahead on how we factor this into our portfolio construction methodology.
The World's first Trillionaire?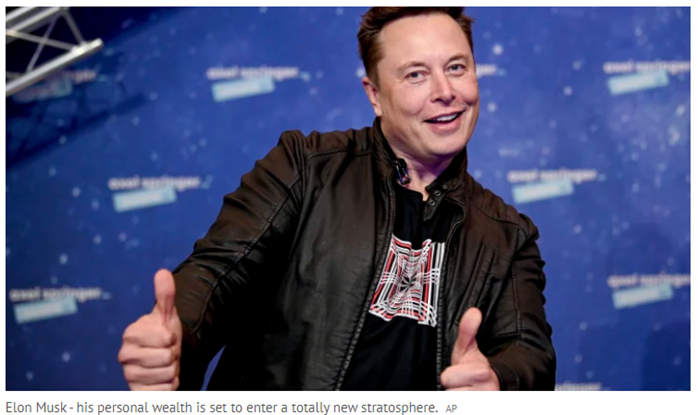 Elon Musk has already become the world's richest person on the Bloomberg Billionaires Index based on the rise of Tesla the hyped electric-car maker. However, it is his involvement with SpaceX, rather than Tesla that has seen Morgan Stanley predict his rise to trillionaire status.
The space-exploration company "is challenging any preconceived notion of what was possible and the time frame possible, in terms of rockets, launch vehicles and supporting infrastructure," Morgan Stanley's Adam Jonas wrote Tuesday in a note titled, "SpaceX Escape Velocity … Who Can Catch Them?"
SpaceX currently makes up less than 17% of Musk's $292 billion net worth, according to the Bloomberg Index. That net worth estimation was after SpaceX was valued at $100 billion in a secondary market share sale earlier this month. Morgan Stanley's Jonas set out a bullish outlook for the future SpaceX valuation and Musk is calculated to own about half of SpaceX, so the rocket company still has a way to go before it can single-handedly lift its founder into four-commas orbit. Albeit, that frontier no longer appears quite so distant.
Director Identification Numbers
If you are a director of an Australian company, new personal identification rules have been introduced which require you to obtain your own personal Director Identification Number (Director ID).
If you are already a company director, including a director of a self-managed super fund corporate trustee, you have until 1 November 2022 to obtain your new Director ID. If you become a director after 1 November 2021 you must apply for your Director Identification Number within 28 days of appointment and from 5 April 2022, you need to apply prior to your appointment.
We are currently working with tax professionals both across our third-party partners as well as with Dean Crossingham, our Head of Accounting to ensure the appropriate action is taken by all those clients impacted. For further details on these new rules please don't hesitate to contact us.
Facebook rebrands for the metaverse
Facebook has had more than its fair share of negative press in recent months with a high-profile outage and the fallout of whistle-blower Frances Haugen's revelations that the company regularly placed profits ahead of concerns that their platform was leading to a litany of societal harms.
This week the Facebook CEO Mark Zuckerberg announced the social media behemoth will shift the name of its holding company to Meta, in a rebrand that accompanied a vision to build the "metaverse" – a digital world built, encompassing virtual reality headsets and augmented reality.
Meta will encompass Facebook, its largest subsidiary, as well as apps such as Instagram, WhatsApp, and the virtual reality brand Oculus.
Zuckerberg set out that "we believe the metaverse will be the successor of the mobile internet,".
He predicted the metaverse to reach a billion people within the next decade, describing futuristic plans to create a digital world, in which users will "be able to feel present – like we're right there with people no matter how far apart we actually are."
This is not a short-term project, however, with many years until the metaverse, as Zuckerberg envisioned it, is fully realised. "This is the beginning of the journey".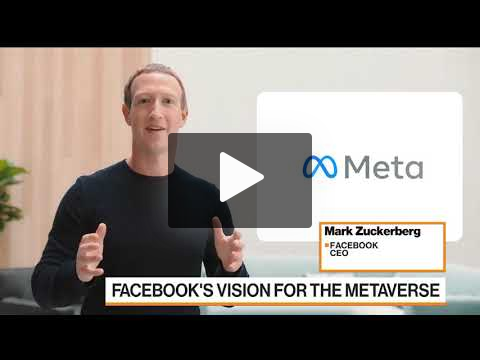 Generation Alpha: The new kids on the block
There is a generation that comprises more than one in seven people. Within the next four years they will outnumber the Baby Boomers and most of them will live to see the 22nd century. We're talking about Generation Alpha, the current generation of children who began being born in 2010.
They will live longer, work later into their lives and will be more formally educated than any generation before them. By the time Generation Alpha have all finished being born, they will be the largest generation in the history of the world.
Interested to know more of what to expect of the Alpha generation.? This wonderful infographic from McCrindle Research is a great start. And what new career may await them…. virtual reality engineer, urban farmer, or space travel agent?!
Light at the end of the tunnel – Welcome back world
As lockdowns lift across Sydney and Melbourne, the countdown is now on to reopening of international borders. Our island nation will once again re-join the world, bringing many stranded Aussies belatedly home and allowing families to reunite after almost 2 years.
At Stanford Brown, after many months of virtual meetings and catch-ups, we're very excited to see our staff and clients return to Blue Street again and breathe life back into our office. Likewise, for our friends and clients interstate, we will be eager to meet with you in person once again, as soon as internal border restrictions ease.
To comply with NSW Health requirements, all clients and visitors to our office will need to check-in and provide proof of vaccination upon arrival. We appreciate your understanding of this necessity.
For those of you interested in keeping track of the global vaccine roll-out, we again share the Financial Times rolling tracker.
SB Recommends
Following on from the fantastic contribution to this feature by SB Adviser Matthew Prain last month, today we introduce SB Adviser Kirsten Lynne to share her favourite go-to entertainment to unwind. Enjoy.