Newsletter
Profit Season, Fed Update, Vaccine Race & Brisbane 2032
Results Skewing to the Upside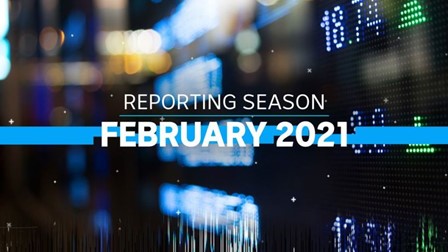 In one of the best reporting seasons for many years, far more companies have surprised the market with results beating expectations rather than disappointing expectations.
Many on the negative side were widely expected. Sydney airport, for example, reported its profit plunged 136% to a $145.6m annual loss. But this wasn't surprising given traffic numbers fell 75% in 2020 from their 2019 record high. Despite this gloom, there were still some silver linings as the group continued to act as a gateway for air freight.
On the other side of the coin, there has been an abundance of positive results from retailers who have benefited from the increase in consumer spending. The electronics retailer JB Hi-Fi, for example, reported a 23.7% increase in sales for the half-year ended 31 December 2021.
But it's not just the perpetually strong JB Hi-Fi that has been enjoying a significant increase in sales. Adairs reported a 34.8% sales lift over the same period. Online only retailer Temple & Webster did even better, reporting a 118% increase in revenue for the most recent half-year.
In January the fashion retailer Premier Investments announced it had nearly doubled earnings in the first half of its financial year after a huge uptick in online sales during the pandemic. The positive results have even led to several companies handing back their JobKeeper subsidies including Super Retail Group, Domino's, and Australia's biggest construction group, CIMIC.
The reporting season is still going. However at this point it is fair to say the balance of results is certainly skewed to the upside and adding to the general sense of optimism for 2021 and beyond.
Facebook Re-friends Australia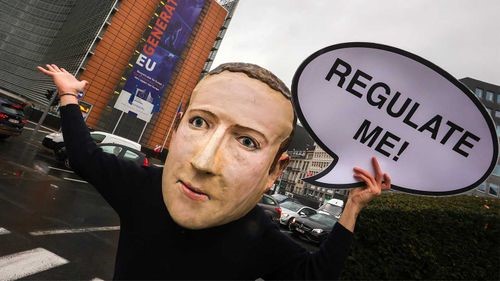 Facebook has restored news articles in Australia as the government's media bargaining code became law.
On Thursday the new laws cleared the final hurdle in the House of Representatives, ending a tumultuous process that encompassed threats from both Google and Facebook to reduce or remove services in Australia, and last-minute adjustments to placate them.
The compulsory code of conduct requires technology titans Google and Facebook would be required to reach a deal with Australian media companies over payment for news content and alert them to algorithm changes.
Under the last-minute amendments, the government will give digital platforms and news publishers two months to mediate and broker commercial deals before subjecting them to mandatory arbitration under the proposed media law.
In the early hours of this morning the Facebook pages of media organisations were restored, a week after the social media giant had blocked the sites and stopped Australian users from sharing or posting news links. News organisations around the world have hailed Australia's new laws, as global momentum builds for rules to force internet platforms to pay media companies for news. While Google has multi-million-dollar licensing deals with publishers in almost a dozen countries, the sums now under discussion in Australia are multiple times the size of those agreements. Over recent weeks Google signed deals with several Australian News organisations including Seven West Media and Channel Nine reported to be more than $30m a year over 5 years.
The developments in Australia are being closely watched in Europe and the US as they consider a tougher approach to reset the balance between publishers and tech platforms. This is unlikely to be the last round in this fight.
Fed Remains Committed to Lower for Longer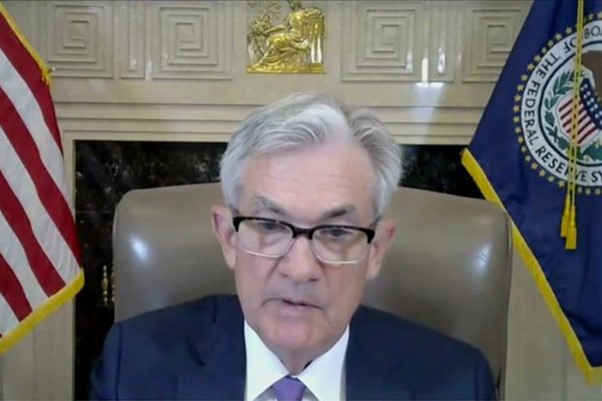 It has been a busy week for US Fed Chair Jerome Powell with appearances at the Senate Banking Committee as well as the House Financial Services Committee.
He has been very strong on the message that inflation remains soft and that the Fed is committed to maintaining easy-monetary policies until the economy has recovered further from the effects of the pandemic.
"The economy is a long way from our employment and inflation goals," Mr. Powell said in testimony to the Senate Banking Committee
The Fed will therefore continue to support the economy with near-zero interest rates and large-scale asset purchases until "substantial further progress has been made," a standard that Mr. Powell said "is likely to take some time" to achieve.
Powell noted that the pandemic "has also left a significant imprint on inflation" and on balance it is not a threat to the economy. "Overall, on a 12-month basis, inflation remains below our 2% longer-run objective."
The Fed last year revised its approach to inflation. In the past, it would impose preventative rate hikes when it saw unemployment drop, thinking that a stronger job market would push up prices. Now, it has adopted an approach in which it will allow inflation to average above 2% for a period of time before moving to tighten policy.
As for the rest of his economic assessment, Powell was cautious, saying that even while gains have remained "uneven and far from complete," the continued rollout of vaccines is offering hope.
Brisbane 2032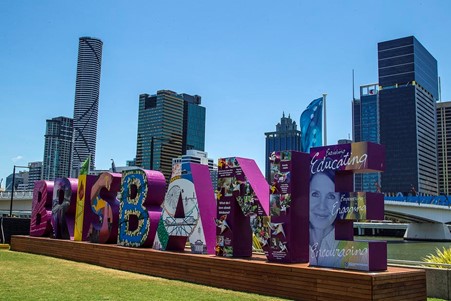 We did not have the usual fanfare, nor the dramatic announcement of the" winner for the right to host the 35th Olympiad". Almost by default Brisbane holds pole position in the race to host the 2032 Summer games.
Brisbane has been awarded Preferred Bid Status by the International Olympic Committee (IOC) for the 2032 Olympic and Paralympic Games meaning it is the only one of numerous interested cities that has progressed to the next phase.
From here they move to final negotiations, with the rubber-stamping exercise of declaring Brisbane the winner to happen at an upcoming IOC session. This could be as early as the Tokyo Olympics scheduled for July, although with ongoing uncertainty it may be late 2021.
Queensland officials are finalising plans for the $4.5 billion Olympic Games as the hunt for stadiums, venues and infrastructure funding continues. Economic benefits for Queensland have been estimated at $7.4 billion, albeit historically these projections have been notoriously unreliable both in terms of costs and economic returns.
Things could potentially change, with another attractive bidder emerging, but at this stage that is increasingly unlikely. All being well, we should have an Olympics on Australian soil to look forward to in just over a decade.
The Great Global Vaccine Race
Vaccinating the globe's 7.8 billion people is a public health operation on a scale the world has never seen before.
Very quickly we see disparities between the haves and have-nots of this world. While vaccine front runners Israel, UAE and parts of the UK have made a very impressive start, more than 100 countries are yet to start their programs to combat the pandemic – a stark inequality the United Nations says must be addressed.
There is increasing pressure on the rich nations who negotiated their way to the front of the queue to share excess supply. In many cases developed countries purchased more doses of vaccine than they needed to spread their bets between different prospective developers. A prudent measure to manage the risks of one or more developers failing to get medical sign off on their serum.
The knock-on effect is that many nations now deal with limited or minimal supply, a problem the UN is attempting to address with its COVAX initiative. UNICEF delivered 600,000 doses of the AstraZeneca vaccine, to Accra early on Wednesday as Ghana has become the first country in the world to receive a vaccine for free through the United Nations-backed initiative. A worthy effort but a drop in the ocean of what is needed to level the playing field.
For those of you interested in keeping track of the vaccine roll-out, the Financial Times have a rolling tracker. As of 26 February, they have recorded over 222 million vaccines given globally with Israel the standout performer for large scale rollout. You need to scroll quite far to find Australia.
Up, Up and Away. Not Yet.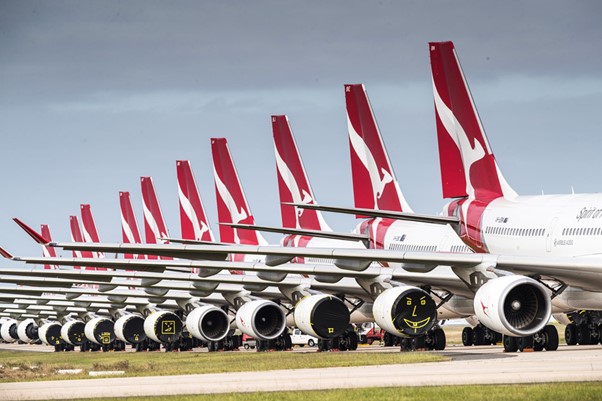 It was no great surprise that Qantas announced a $1.08 billion half-year loss this week, following a dramatic $6.9 billion decline in revenue due to ongoing travel restrictions. In fact, its share price is up over 10% this month, despite the results.
The flying kangaroo still has $4.2 billion in cash to keep it going. Focus from here is very much on the future and when the largely grounded fleet can resume anything resembling business as usual.
Having previously started selling tickets to the UK and the US for travel as early as July, Qantas is now expecting international travel to resume at the end of October, when the Australian national vaccine rollout is scheduled to be complete.
Qantas chief executive Alan Joyce said, "We're assuming there is a build-up that will take a few years … because of reluctance to travel, people being a bit more cautious,". "We're only planning for 40 per cent of our international operation to come back in financial year 2022 —we don't think we'll get back to 2019 levels until 2024."
Numerous aviation analysts have suggested the Qantas timeline is highly optimistic with 2022 the more likely resumption date for international travel. At this early stage in the vaccine roll-out, there are too many unknowns for anyone to confidently predict even 6 months ahead. It may be a while yet until we dust off our passport again.