Newsletter
Ukraine, Surging Energy Prices, Share Market Reaction and Election Season Looms!
Putin moves on Ukraine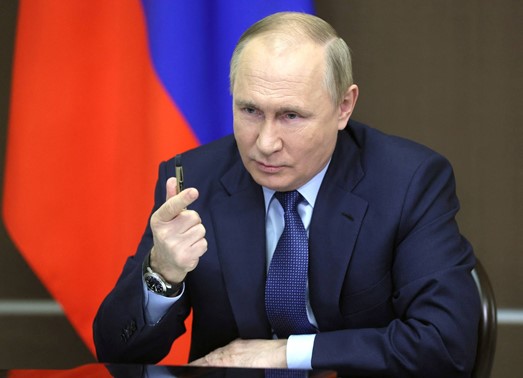 Over the past 24 hours, we have witnessed a disturbing escalation of events in Ukraine. Early Thursday morning, European-time Russian President Vladimir Putin declared war on Ukraine, claiming Russian self-defence as he sought to demilitarise Ukraine and replace its leaders.
Within minutes attacks commenced across multiple targets throughout the broader Ukrainian nation, far beyond the disputed western regions of Donetsk and Luhansk. There is no doubt that these are significantly troubling events, and the prospect for substantial loss of life and destruction of livelihoods should never be taken lightly. There is the potential for further escalation in events from here as well as additional humanitarian and economic implications.
As disturbing as today's events are, they are also not entirely unexpected. The end of the Olympics was likely to be the time for Putin's move. He is almost 70, and if he is eager to reverse what he has seen as the erosion of the Russian empire post the collapse of the Iron Curtain, then it was potentially now or never.
Given this gradual escalation in tensions, we have written several pieces over recent months regarding our views on the investment market implications of this war. Most recently in our latest Quarterly review of Investment Markets. We have also spent time in recent days analysing the impact of sudden military actions (invasions, attacks, etc) on share markets. See below.
Share Market Reaction
Our Chief Investment Officer, Ashley Owen, analysed 27 military crises since the lead-up to WW2 (including German invasion of Poland, Pearl Harbour, Korean War, Vietnam, Sep 11 attacks, and several Russian military invasions and attacks) and tracked share market reactions, particularly focusing on US and Australian market reactions.
The conclusion is that most sudden military crises inevitably trigger abrupt selloffs in share markets, but almost all recover to levels above their pre-crisis levels within months, including during WW2.
The reason for this consistent rebound is that military activities generally lead to increases in demand, spending, company revenues and profits and therefore are positive for share markets, especially Australia, since military activity leads to higher commodities prices. The share selloffs are merely an understandable human reaction to the shock of the event and the associated alarm of the media reaction. Historically, these events have consistently represented buying opportunities for long-term investors. Ashley will delve deeper into this in his monthly report next week, but I share the high-level analysis below – make sure you zoom in!
This analysis is an important starting point for our response to the events in Ukraine.
We are also actively considering the broader implications, most significantly the US Federal Reserve reaction. Rising oil prices feed into inflation numbers and therefore drive the risk of more aggressive rate hikes. Counter to this, rising energy prices are also likely to cause slowdowns in spending and economic growth and jobs – which is why bond yields have been declining in recent days.
This is a complex situation, but not without precedence. We have been anticipating this potential development, and while it is certainly concerning from a humanitarian standpoint, we are not alarmed by it from an investment perspective. We continue to monitor the situation as it unfolds and consider the implications for our client's investments. You can expect to hear more from Stanford Brown on this next week.
Energy Prices Surge

The situation in Ukraine is made all the more complex by Europe's dependency on Russian gas to meet their energy needs.
The crisis puts fuel supplies in Europe at further risk. The European Union depends on Russia for an estimated 40% of its gas supplies, and about a third of those flows are via Ukraine. Low fuel inventories last year sent prices to record levels, and volumes from Russia have been reduced since the second half 2021.
The European Union unanimously backed a broad Russia sanctions package that had been drafted in the anticipation of a Ukraine invasion. And talks are underway amongst European leaders to consider ways to toughen the package further.
Germany earlier this week suspended its certification of the Nord Stream 2 pipeline that would ship gas directly from Russia to Europe. The pipeline is unlikely to start in the medium term because of the Russian attack, Germany's Vice Chancellor Robert Habeck confirmed on Thursday. The US also added the project to its sanctions on Russia this week.
The outbreak of the conflict has thrown this critical energy supply into question, and the response from energy markets to this uncertainty has been as you would expect. In Europe on Thursday, gas futures were trading up over 50% at some points. European coal futures gained over 20%. While some of this will represent an initial overreaction to events unfolding, we can expect continued pressure on energy supply and energy prices for some time.
As discussed above, this impacts the economic outlook in two opposing ways. Firstly, the inflationary pressures of rising energy prices could be a catalyst for steeper rate increases. Conversely, the rising energy prices serve as a handbrake on the economy, potentially slowing growth, reducing the need for interest rate increases to be applied quite so aggressively. For now, it is too early to tell the true impact of unfolding events on medium-term energy supply and prices.
Russian Sanctions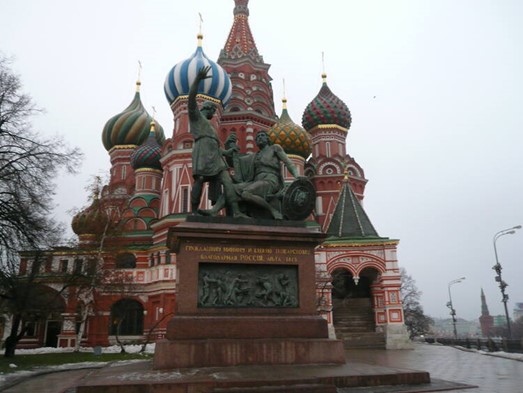 Sanctions are sometimes referred to as the diplomat's weapon of choice. Clearly, the intensifying rhetoric by western leaders in recent weeks, threatening wide-ranging sanctions should Russia invade, was not nearly deterrent enough for Putin.
Economic sanctions are defined as the withdrawal of customary trade and financial relations for foreign and security policy purposes. Sanctions can prohibit economic activity with an entire country or be more targeted to block transactions by and with specific individuals, businesses or groups.
The west has sought to target sanctions most aggressively toward Putin, his close associates, and financiers, as well as the key financial institutions through which they operate. The financial institutions targeted are the Bank for Development and Foreign Economic Affairs, which is known as Vnesheconombank (VEB), and Promsvyazbank Public Joint Stock Company (PSB), along with their subsidiaries.
According to the US Treasury Department, VEB is crucial to Russia's ability to raise funds, and PSB is critical to Russia's defence sector. The two institutions and their subsidiaries hold combined assets worth tens of billions of dollars.
Seventeen of PSB's subsidiaries sanctioned include financial, technology and real estate related entities. The aim is to hit the core powerbrokers in Russia where it hurts, financially. The ultimate aspiration has been to potentially create a divide between Putin and his backers, however, there appears to have been little progress, at least to date on this front.
The option remains to escalate the sanctions from the current strategic priorities to more widespread targets including the Russian state-owned banks, which cover more than half of the Russian financial system, and the energy sector. These sanctions would start to have a more drastic impact on the people of Russia, far removed from the Kremlin and Putin's inner circle.
Record Commodity Profits

Across the globe, away from the tensions in eastern Europe, hostilities continue to build between Australia and China. These rising tensions have seen import tariffs imposed by China cripple various Australian export industries.
One such Australian export that has not been caught in the crosshairs is iron ore. Why? Because the Chinese have an insatiable appetite for it, and despite their best efforts, limited supply alternatives. This demand led to Rio Tinto, Australia's largest iron ore miner, announcing this week the largest profit in their 149-year history.
Rio Tinto's bumper full-year profit came in at AU$29.2 billion. An increase of over 100% on the 2020 result. Rio's underlying earnings, the figure most closely watched to determine the medium-term trading outlook, soared over 70% helped by rising demand and record prices for iron ore.
Rio's result comes on the back of another solid 1H reporting season from many of Australia's largest companies. Despite the geopolitical backdrop and lingering pandemic frustrations, the economy remains in good health.
Wage Growth Three Year High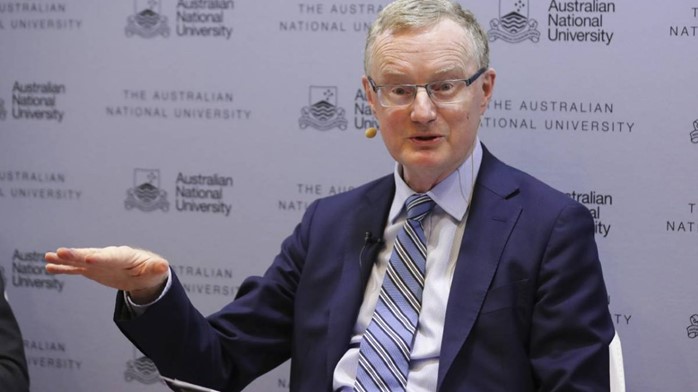 The Australian Wage Price Index (WPI) measures changes in the price of labour in the workforce. The Australian Bureau of Statistics this week published the WPI for the last quarter of 2021 showing a 0.7% increase in seasonally adjusted terms, in line with economists' estimates.
On a yearly basis, the WPI was up 2.3% on the previous December quarter, the sharpest seasonally adjusted rise since the September quarter of 2018. The quarterly increase was enjoyed equally by private and public sector workers but on an annual basis those in private jobs enjoyed a 2.4% increase compared with 2.1% in public sector work, the ABS reported.
By contrast, consumer prices rose 3.5% in the December quarter from a year earlier, while the underlying rate increase was 2.6% when more volatile changes are removed. In simple terms, the rate of wage increases failed to keep pace with the increased cost of living and this has driven speculation that the wage rise pressures will continue to build in 2022 and further add to the inflationary pressures on the economy.
At this point, the RBA retains a much more passive stance on interest rate increases than their counterparts in the US Federal Reserve. RBA Governor Philip Lowe said this month it would be good to see a couple more quarterly inflation reports before lifting interest rates. Based on when these reports are published (following the end of the quarter) this would make August the earliest point at which the RBA could lift rates.
Lowe maintains that he still believes wage growth must pick up to about 3% for inflation to be sustainably in the 2% to 3% target band.
Election Season Nears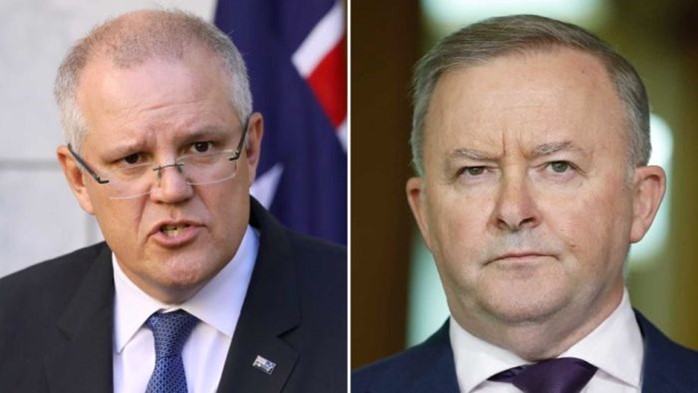 The 2022 Australian federal election needs to be held on or before May 21st , with commentators currently favouring May 14th as the likely date. As the election draws closer, speculation naturally builds regarding the likely policy platform the leaders and their parties will take to the electorate come May.
Recent elections have seen superannuation at the centre of the policy divide. With significant tinkering already made to the so-called 'Simple Super' system in the past 5 years, there is no expectation or likely appetite for further substantial reforms. This has turned conjecture to what other areas the parties may target to improve the public coffers and offset the record pandemic era spending. The usual speculation will emerge regarding broader tax reforms incorporating old favourites such as GST and dare I say inheritance tax. I am not in any way signalling an expectation of these reforms, but inevitably they will be drawn into the debate regarding the inefficiencies of the current tax system.
As part of an ongoing review of the system, it would appear Discretionary (Family) Trusts are once again in the crosshairs with a highly anticipated draft ruling released by the ATO this week flagging permanent changes that could substantially alter the distribution of trust profits to beneficiaries going forward.
Trustees of family trusts are required to detail distributions to beneficiaries, including adult children, to ensure they comply with rules about ''ordinary family dealings''.
It would appear the new draft guidance was designed to target trust distributions from family trusts to lower-taxed family members, where repayments and reimbursement are made by the beneficiary back to the trust or to another family member. I.e., that the money was not retained by the person to which it was distributed. This could have significant implications on the tax strategies employed by many thousands of trustees nationally.
This guidance comes as the election season nears and draws to mind the historic Bill Shorten policy to target discretionary trust distributions to those over 18 with a 30% minimum tax rate. Time will tell if that policy re-emerges as part of an election policy platform.
SB Recommends
Following on from the festive contribution to this feature by Aaron Wijesinghe, today we are excited to introduce SB Principal and Private Wealth Adviser, Andrew Griffin who shares a recommendation for his favourite documentary. Enjoy.